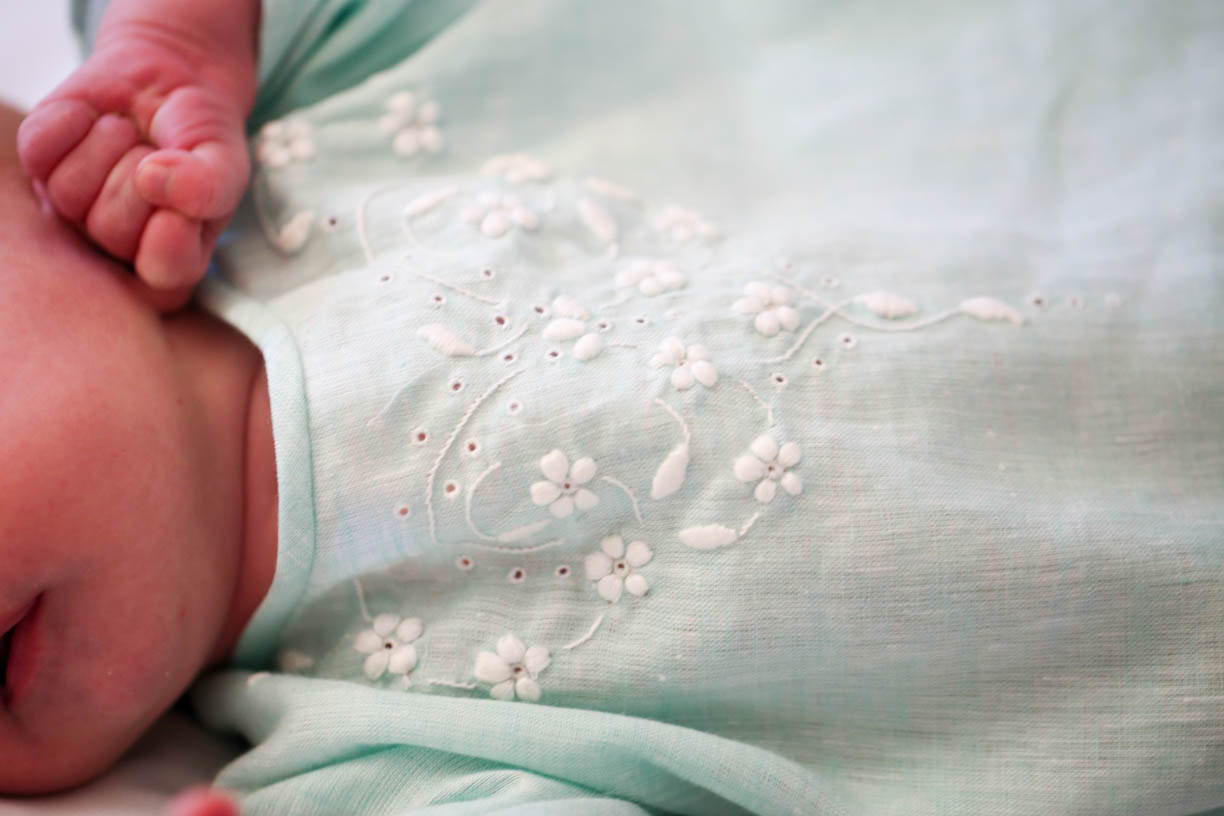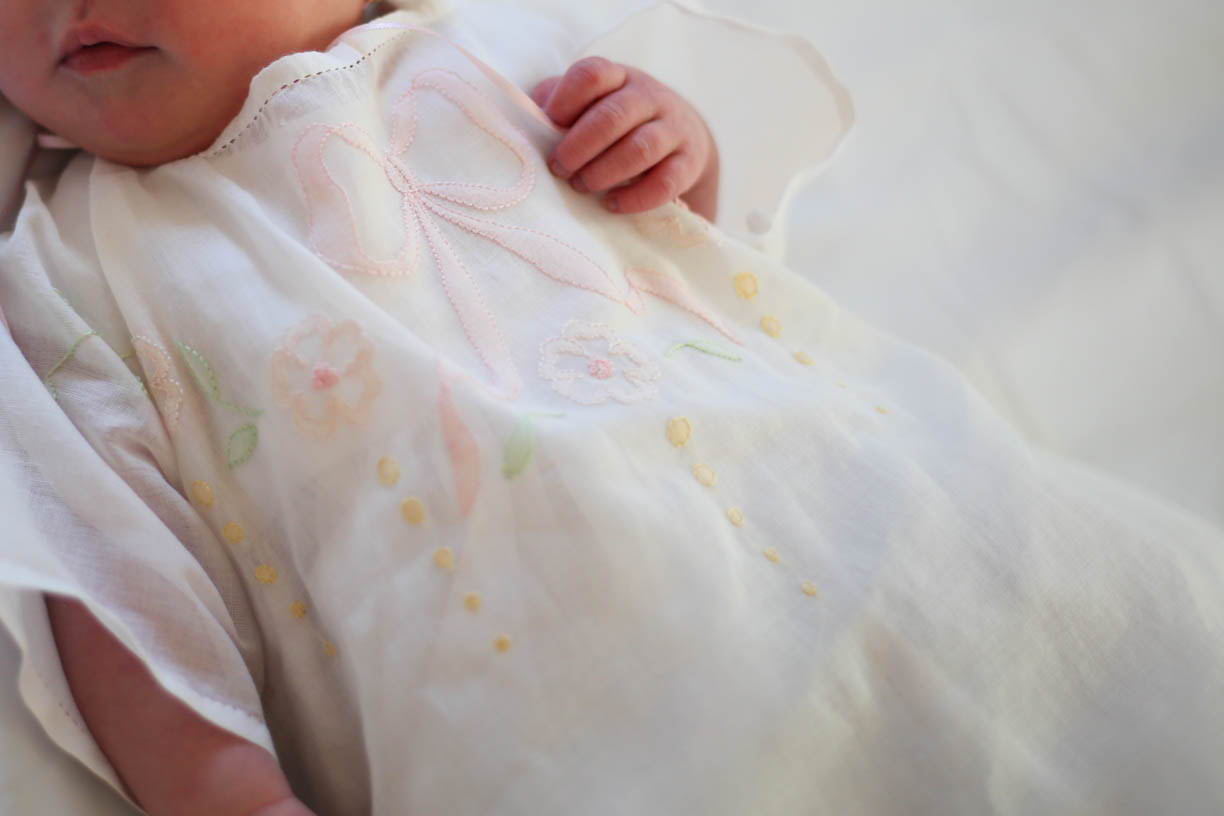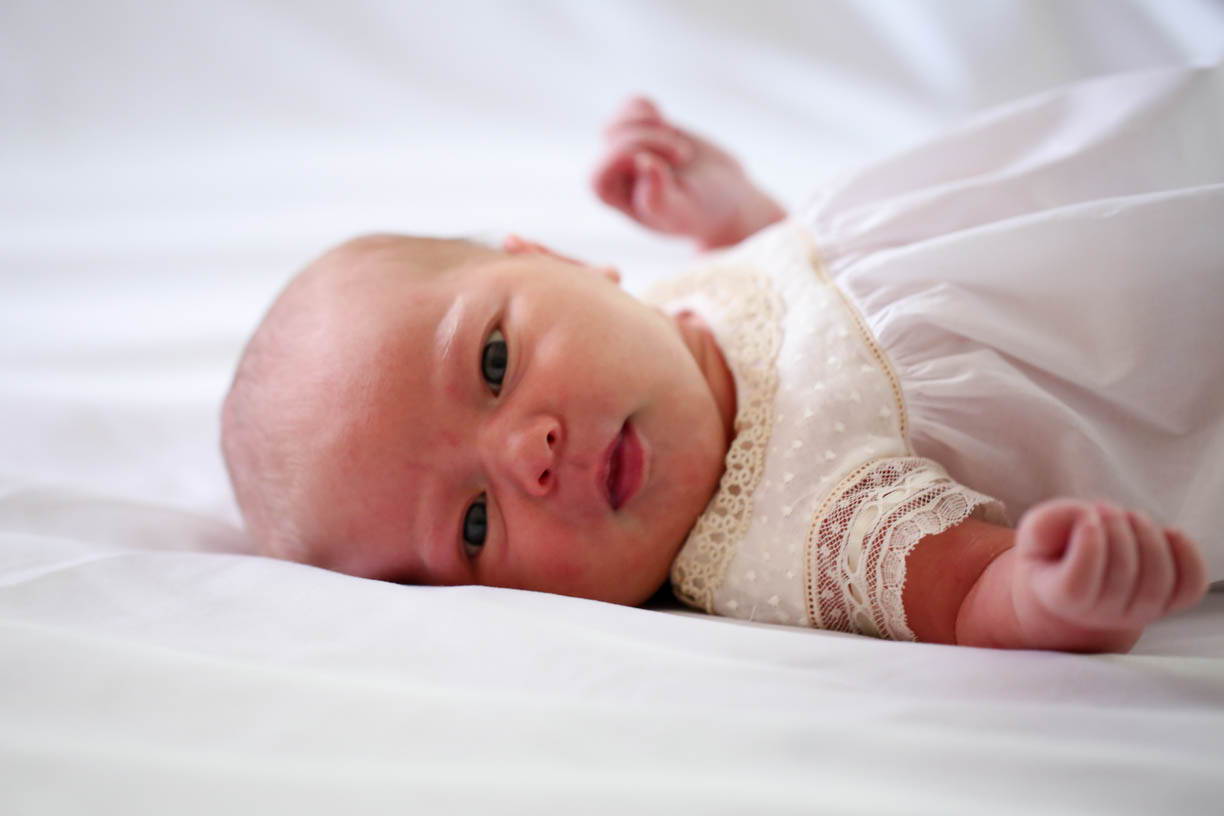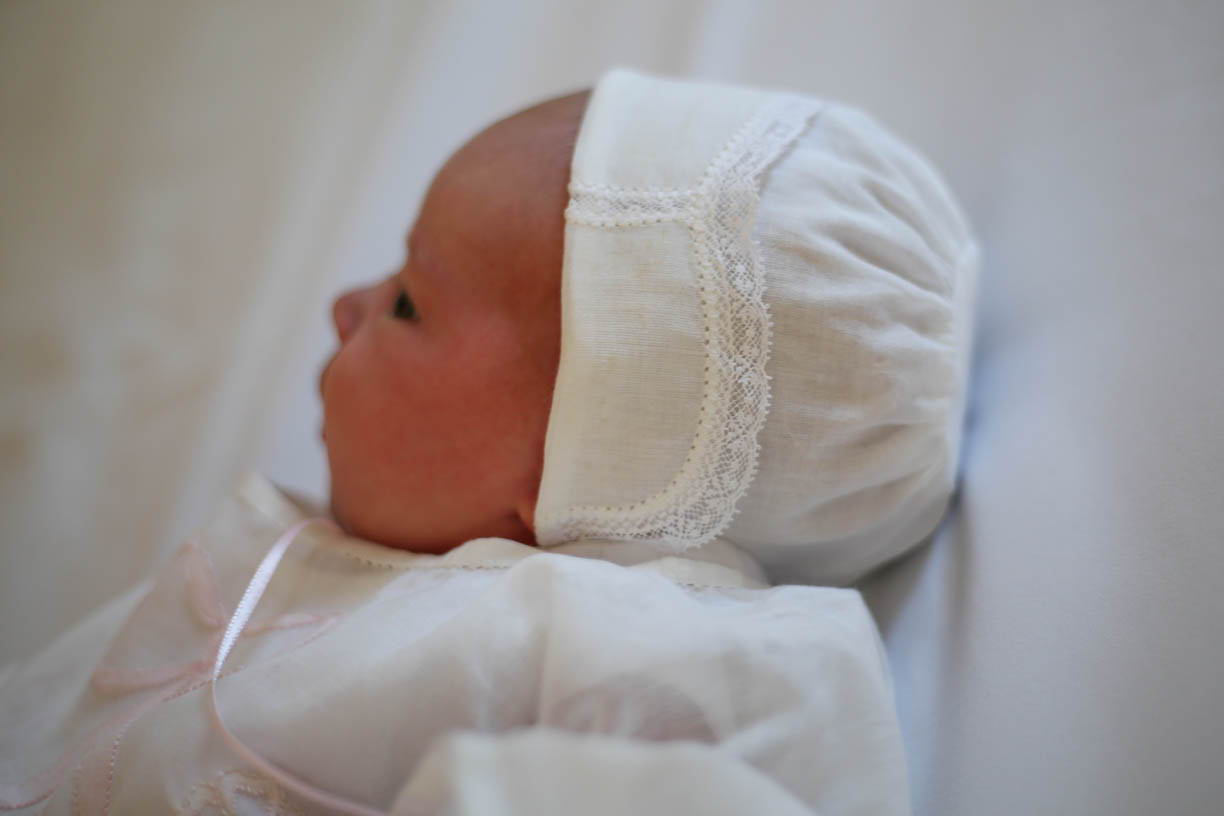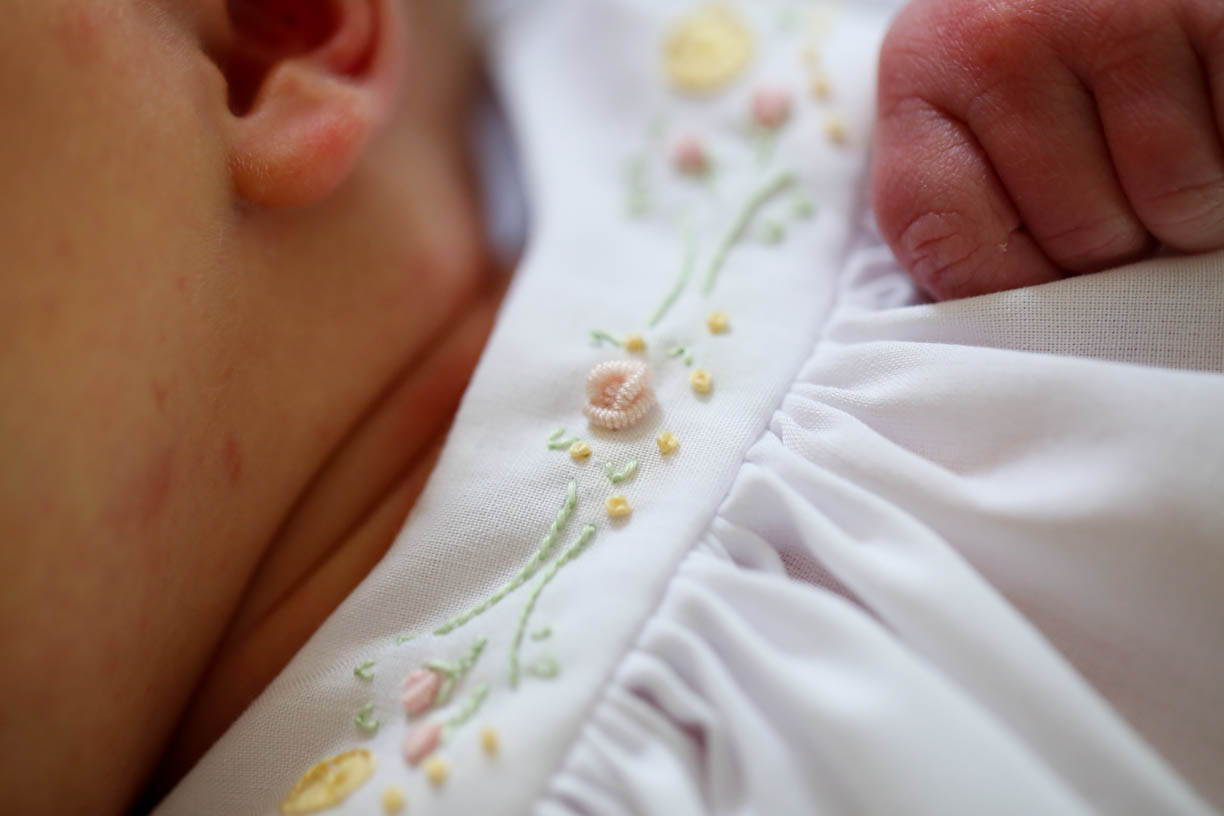 4 staple heirloom day gowns


2 bonnets, one bloomers, and one slip

custom embroidery motifs included

step-by-step video tutorials
(no written instructions)

individual pattern pieces (not nested - no tracing required!)


custom, expanding envelope to store your pattern


customer support - I am here for you!

thanks to our exclusive design, you can actually get the pattern back in the envelope!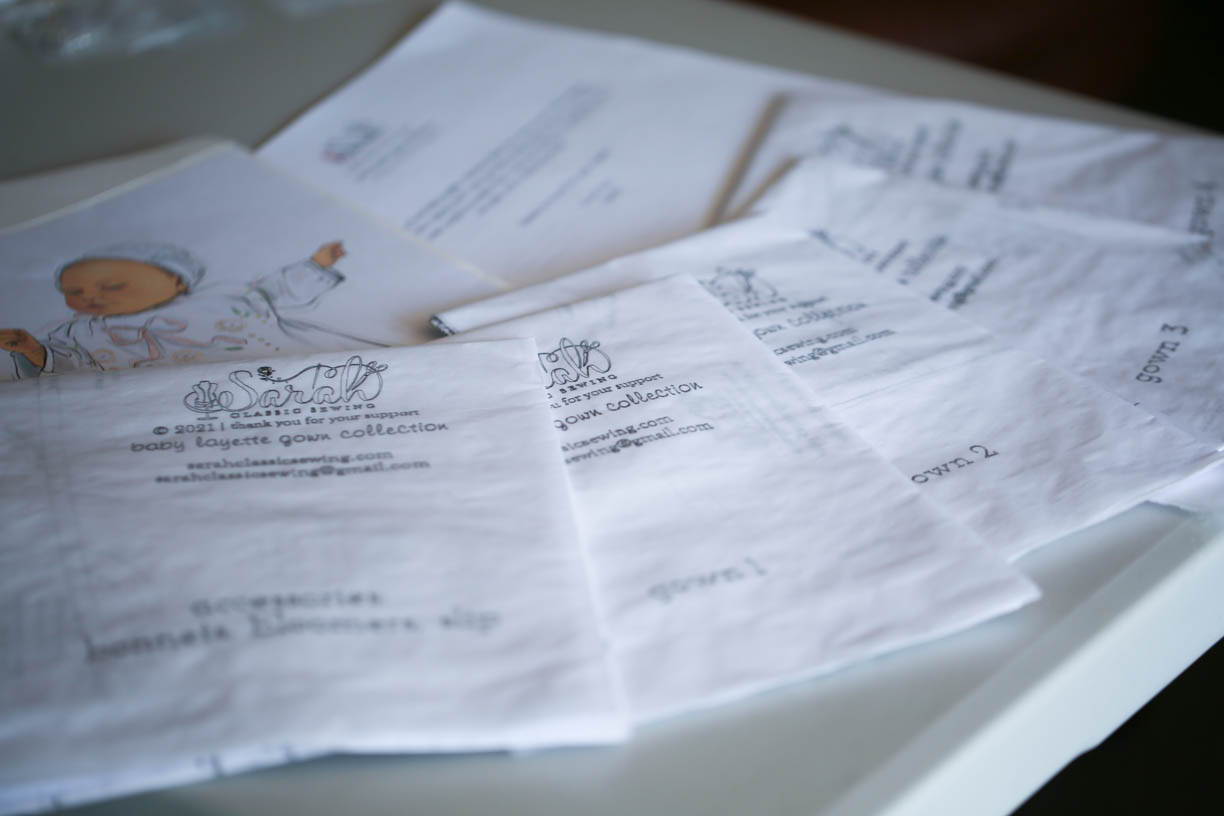 each size printed on its own sheet without being nested - no more wasted time fishing around for pieces or having to trace!!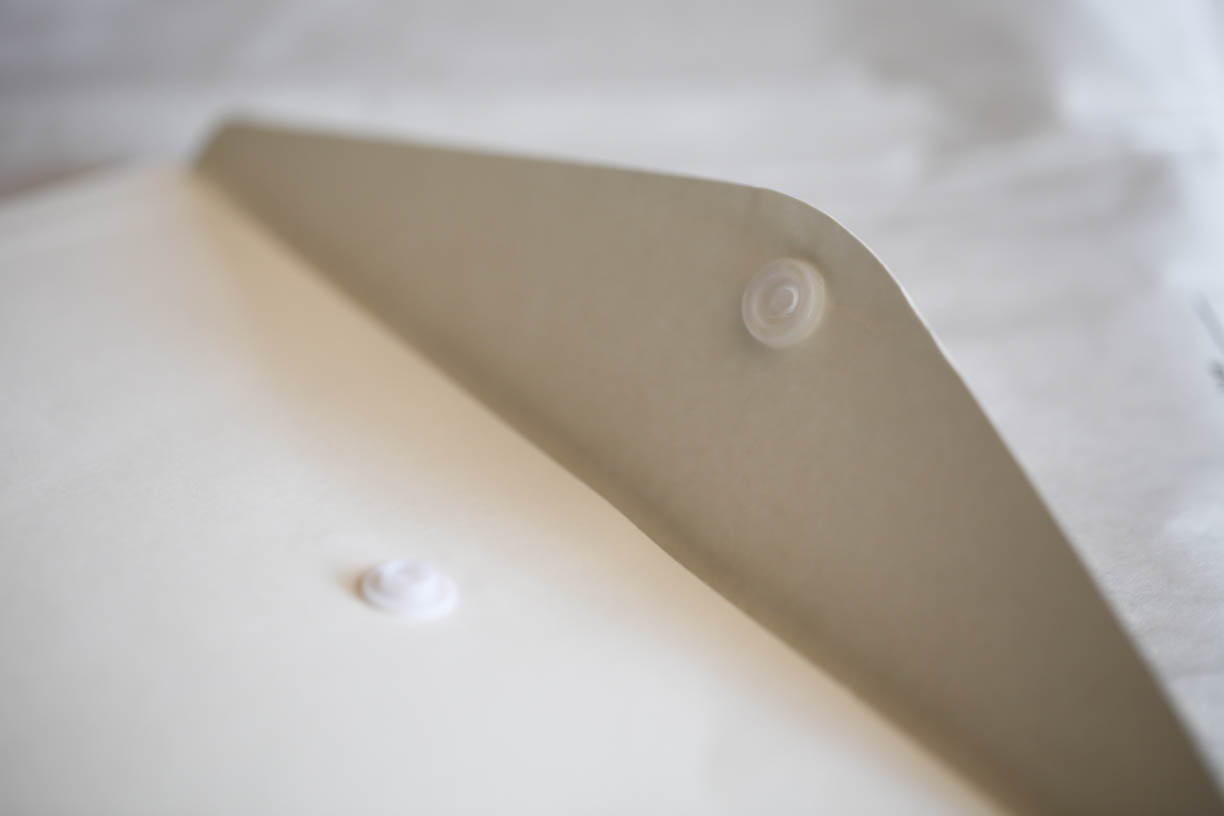 envelope snaps back to secure the pattern pieces inside

this pattern was designed to accompany my heirloom starter kit.
watch the step-by-step instruction before you buy.


delicate & sweet embroidery + embellishments for baby boys and girls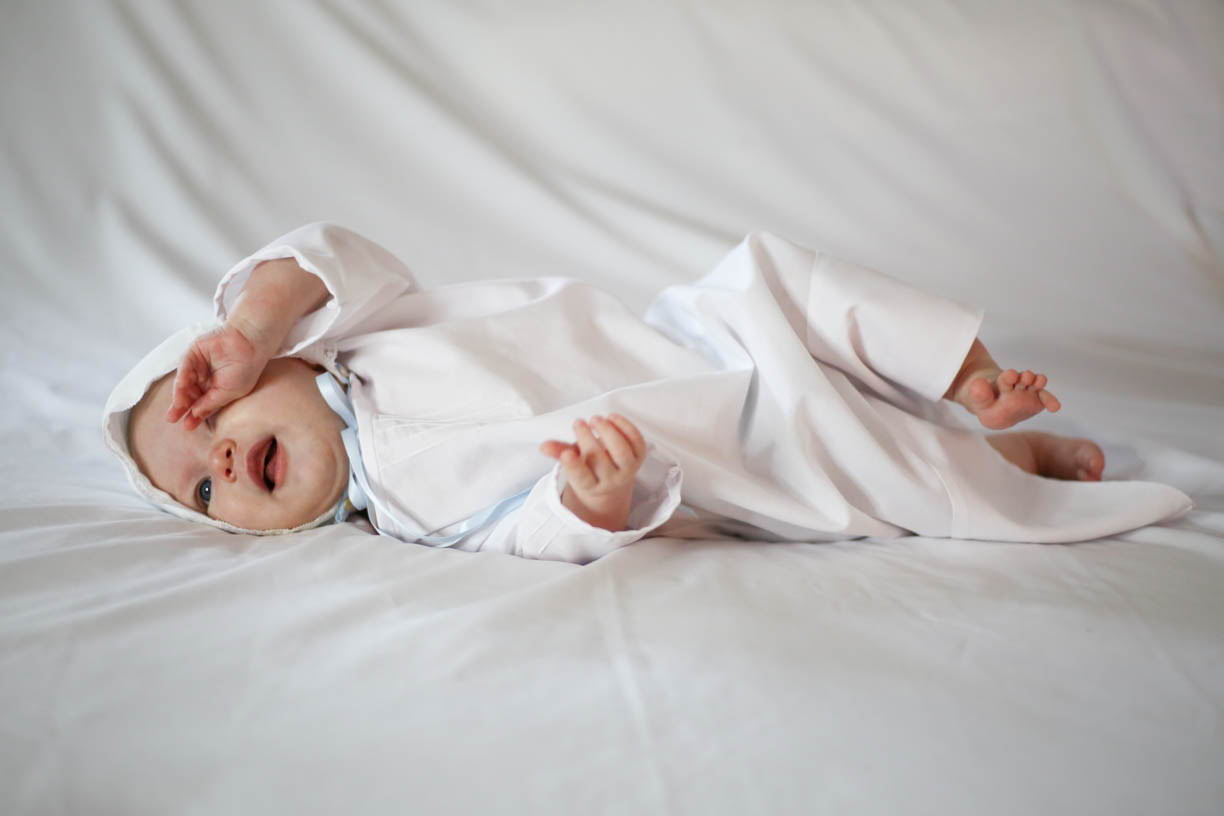 view 1: heirloom pintucks
one of the sweetest and easiest embellishments (not to mention practically free) to add to heirloom garments are pintucks. the kit explains how to do them via a twin needle (which is supplied) as well as with a single needle.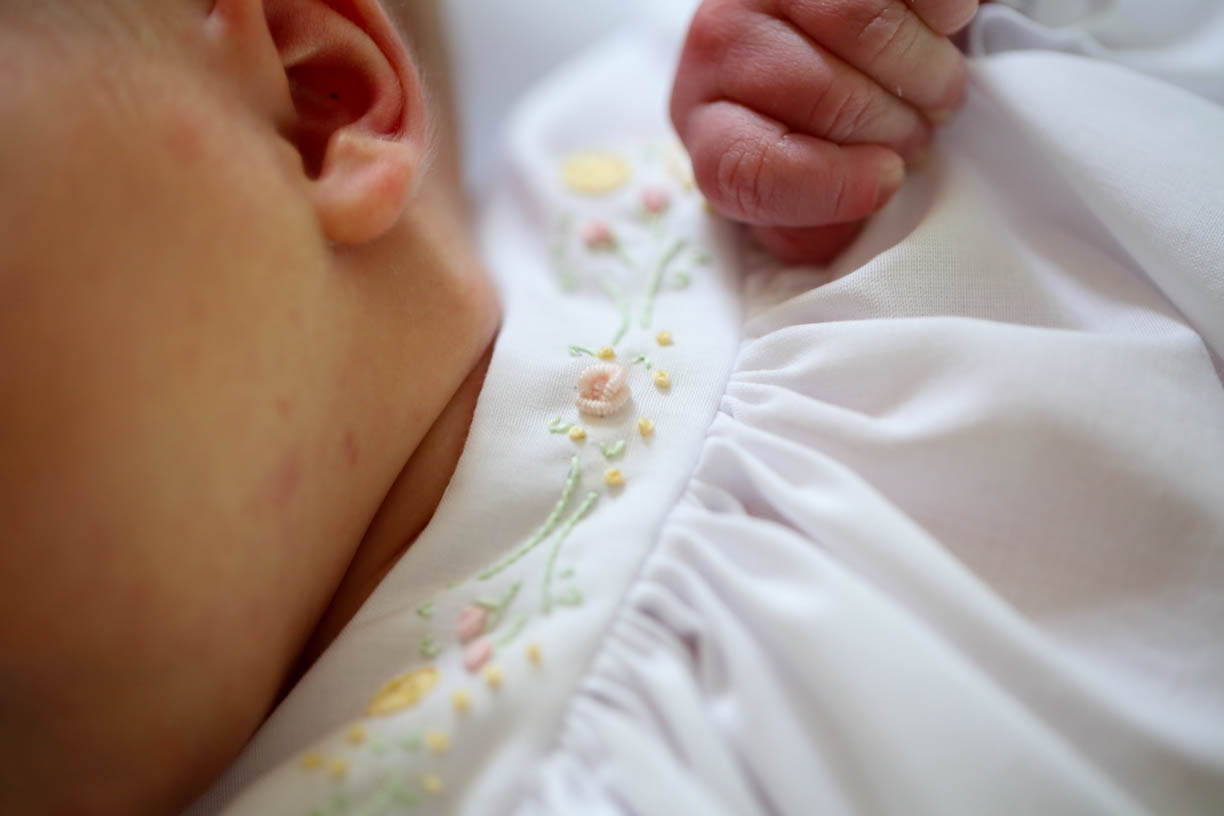 the kit has four deliciously soft colors of floche and walks you through the commonly found embroidery stitches: outline/stem stitch, lazy daisy stitch, bullions and how to place them for roses and rose buds, french knots, and the buttonhole stitch.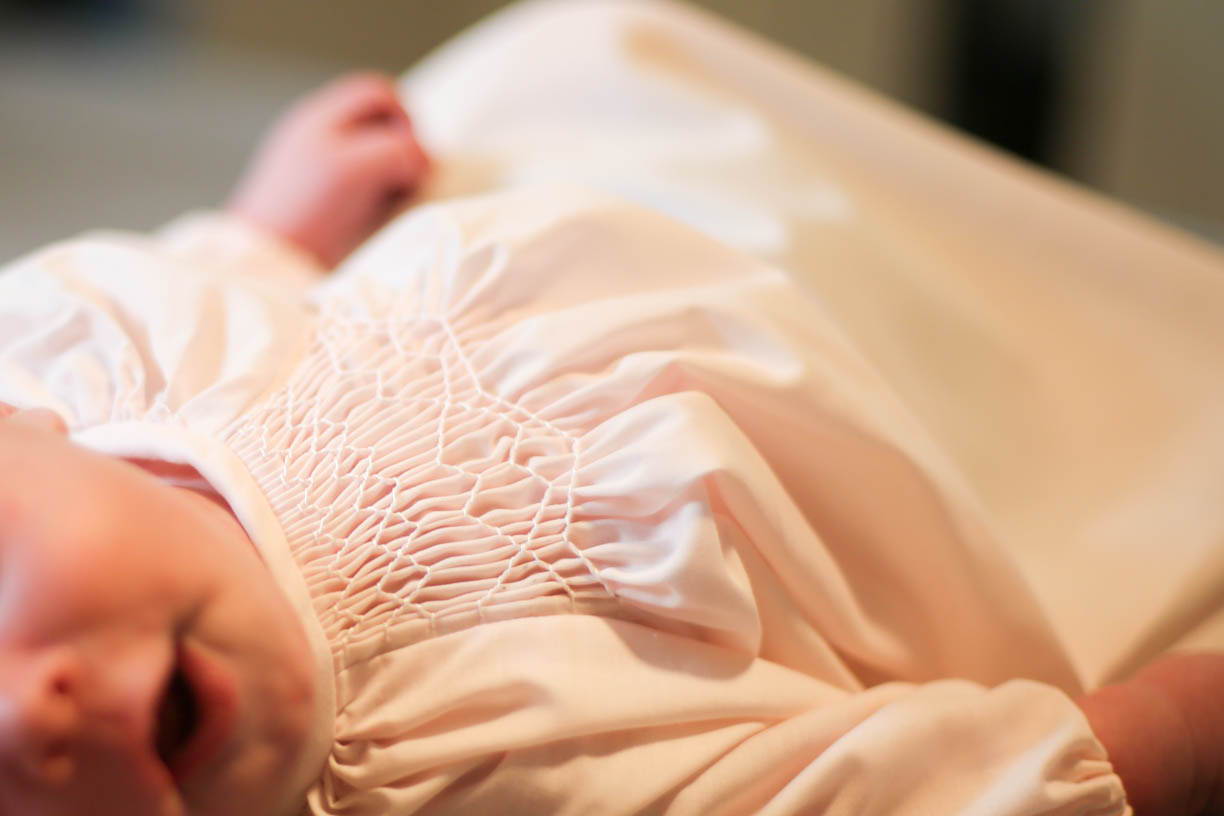 learn how to hand pleat as well as geometric smocking with size 12 pearl cotton. so easy and beautiful!
view 4: hand embroidery + lace
continue your hand embroidery practice - this time with dmc coton a broder and start to learn lace work. the kit goes over how to attach entredeux to fabric, lace to entredeux, gather lace, shape lace... and so much more!
how does this fit a newborn?
After having four full-term and mostly averaged sized babies, I've been able to collect their measurements in great detail. So I feel fairly confident in describing how this will fit an averaged size newborn weighing from 7 lbs through 9.5 lbs as well as an averaged size 3 month old (about 11-14 lbs).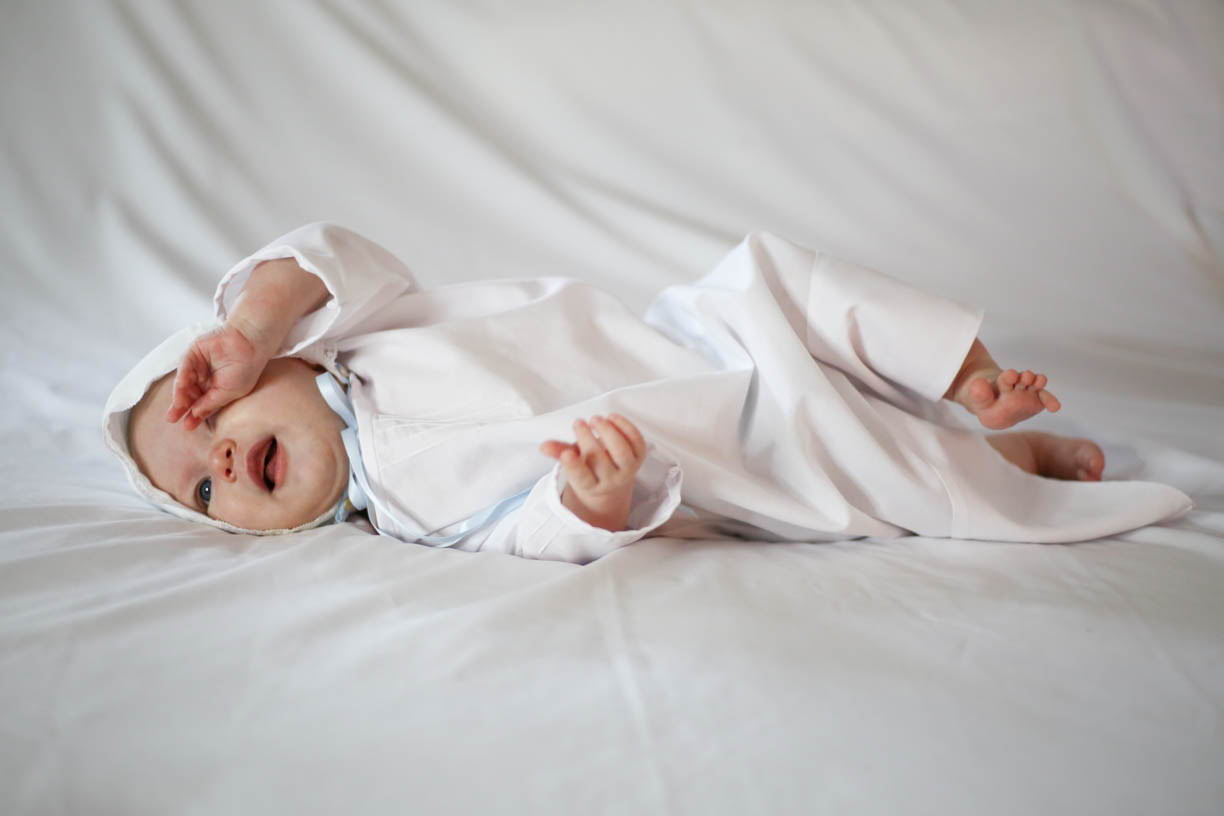 This is going to be the most roomy fitting gown in the collection. Due to its one-piece nature, it's going to provide your little one with plenty of wiggle room and fit a newborn through three month old.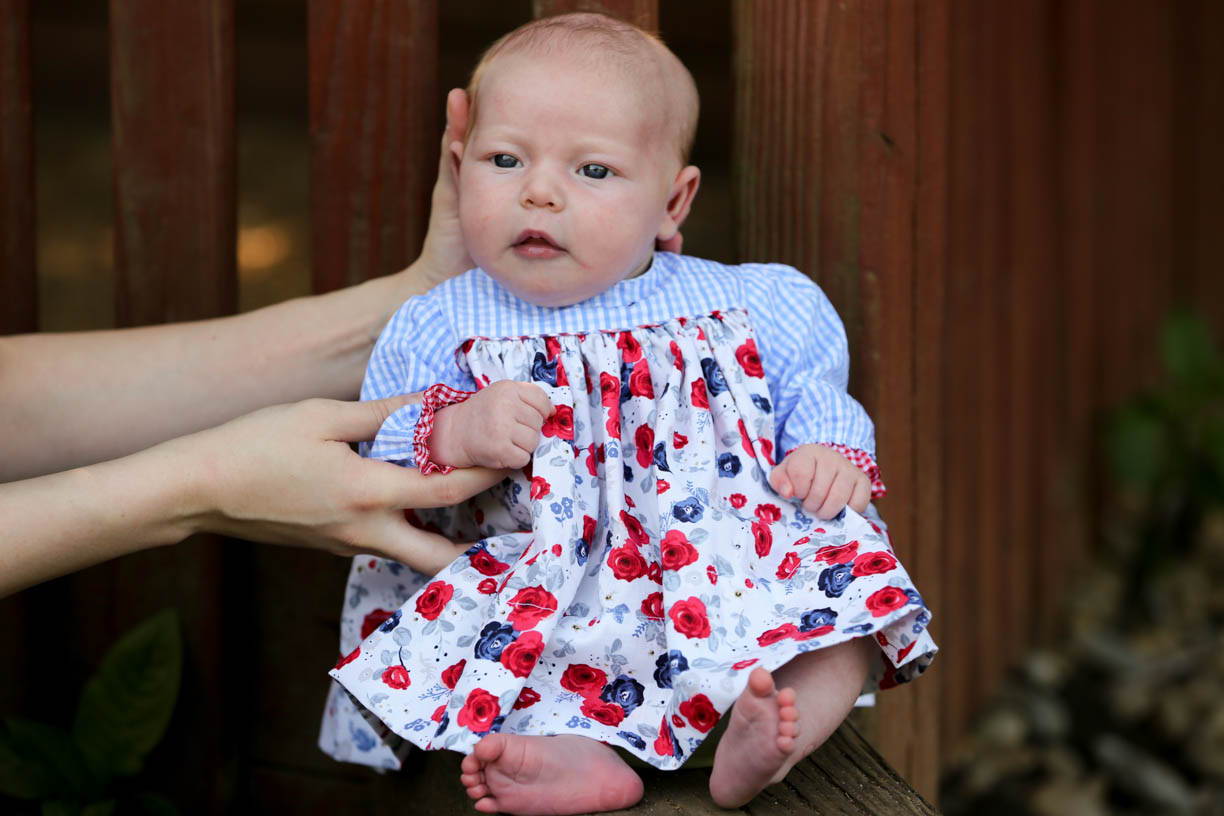 This will truly fit a newborn and will be too small for an averaged size 3 month old. Yes, there is some ease built-in for a newborn, but all the seams will hit where they should without any growing room.
I love this option when part of the goal of the garment is to capture how small my newborns were as fresh infants - such a sweet memory.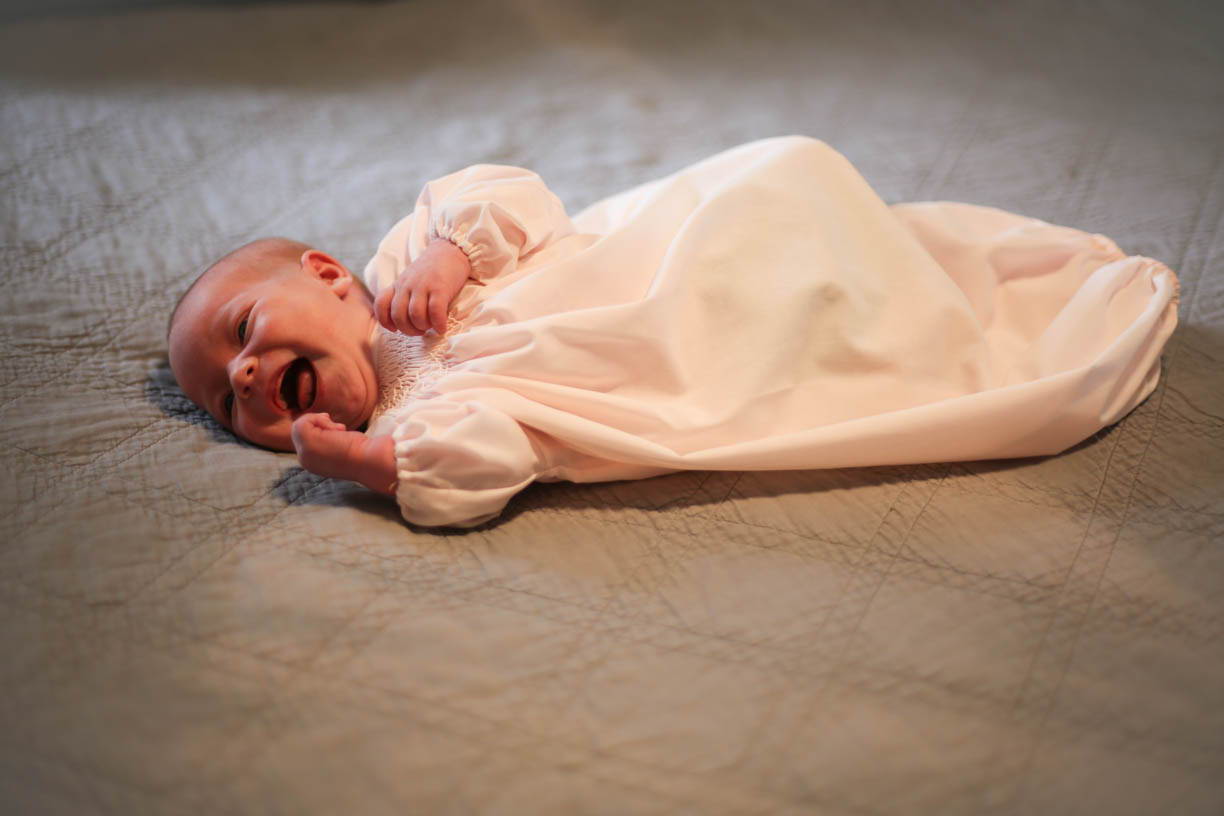 This is slightly loose on a newborn with plenty of wiggle room through the body of the gown.
This gown is fitted through the shoulders and upper chest for a newborn. Then it opens up to offer wiggle room through the body.